Discovering Khao Lak - Book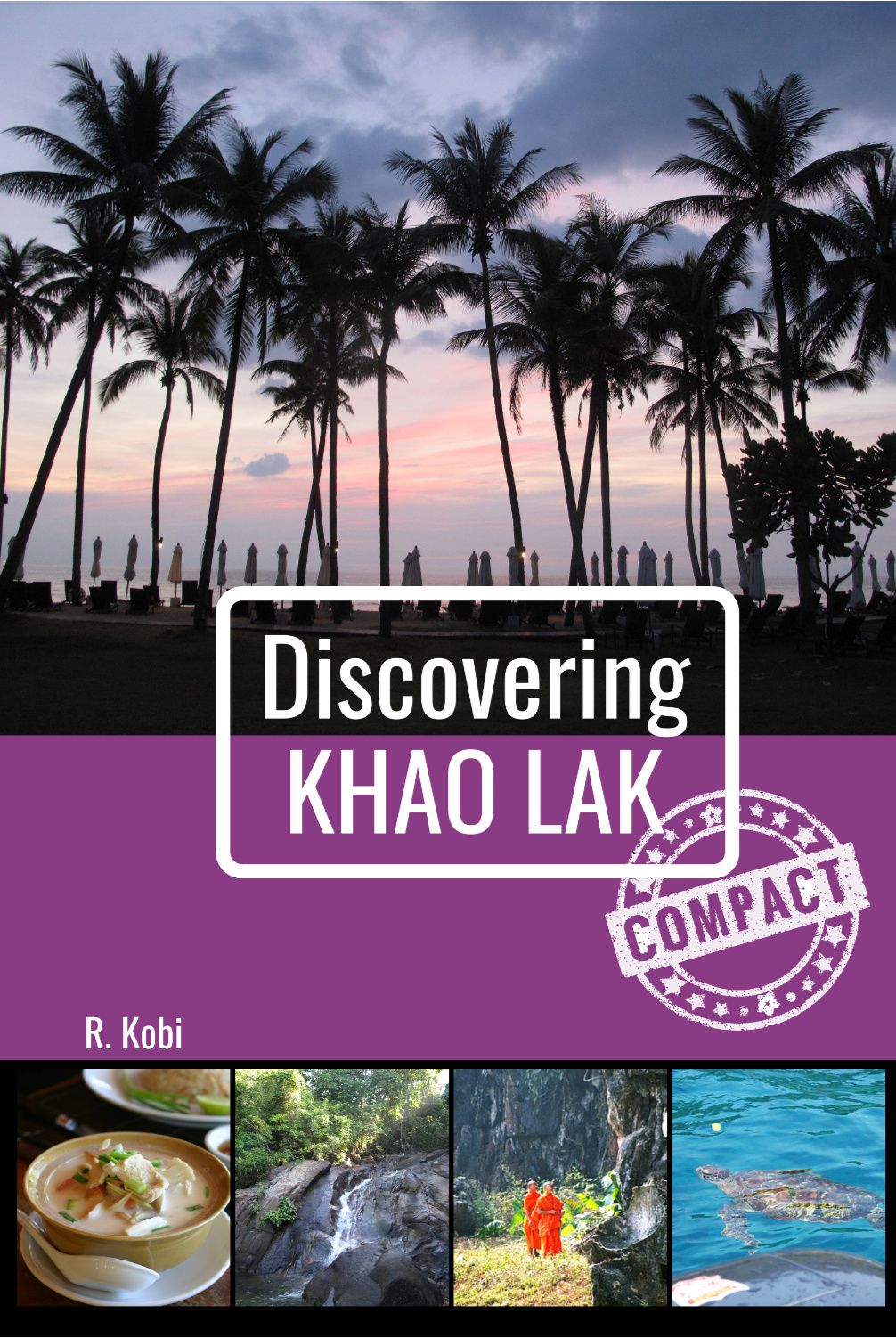 Discovering Khao Lak - The Guide to Khao Lak and surroundings
A guide to Khao Lak and surroundings. Updated and completely revised 2019! Includes over 200 attractions and tips for tourists, for both individual travellers and families. Thailand is - and rightly so - a popular tourist destination. It has a lot to offer for everyone, from backpackers to families. There is everything from fine dining to clean beaches, fantastic landscapes to pleasant weather, cultural places and fantastic food. You could say that it is the ideal holiday destination. There are some guides to Thailand - for the south and for the popular Phuket ... but Khao Lak is still mentioned (if at all) only as a side note in most of these guides. A real deficit. So here is a guide covering Khao Lak and the surrounding area with everything you want and need to know for a visit. Contains tips and maps for Khao Lak, Khao Sok, Ko Kho Khao, Takua Pa, Phang Nga, Phuket.
Praise for the first version (it got even better!)
"This book was perfect for our honeymoon in Khao Lak. Gave us some great tips for our short time in Thailand and we found it really valuable when we were working out what we should do."
"I had to give this book 5 stars, I read it before visiting Thailand and Khao Lak for the first time, it prepared me very well. The local knowledge helped me settle in quickly to the Thai ways, Thailand is absolutely beautiful but the local insects and wildlife are completely alien to me."